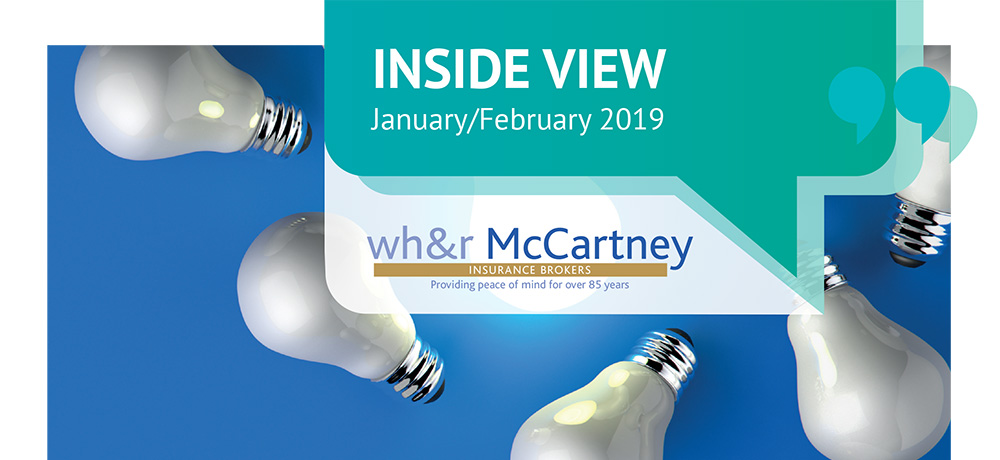 Back to news grid
January/February 2019 Newsletter
In the latest edition of our newsletter we look at how, as a fellow SME, your broker not only understands the challenges your business faces but they have experienced many of them.
We also turn our attention to how to improve mental health wellbeing in your workplace with some useful tips for your own business.
HR is an area that can weigh on employers' minds. Whilst larger organisations might have HR specialists within the team, more often than not this is a luxury that smaller independent companies don't have access to.Our newsletter contains some practical advice for SMEs.
No matter what time of year it is, it's always worthwhile to consider whether you can 'spring clean' your business. We've put together some hints and tricks to help you brush up on some parts of your business, so you can have a productive 2019.
If you would like to receive our newsletter via email click here to contact us. If you would like to download this newsletter, click here
We hope you enjoy reading this and if there is anything you wish to discuss please don't hesitate to contact us.